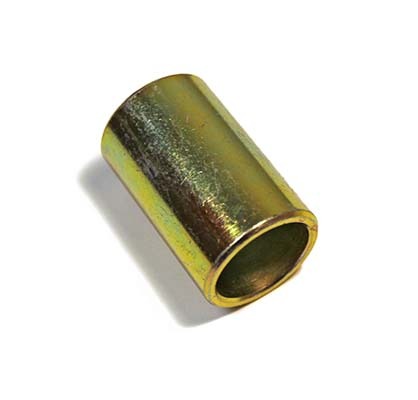 Linkage Bushing
Used in the pin hole of a top link or lift arm to allow a smaller category pin to fit.
Finish - Zinc Plated (Yellow)
Imported
Note:
Bulk Packs
are larger quantities packaged in clear plastic bags for easy use.
Display Assortment
are made of a sturdy corrugated carton for displaying as well as shipping. These cartons convert into an attractive point of purchase sale that can be a display on the counter.
---



PART NO.

DESCRIPTION - Bulk

CATEGORY

ID

OD

OVERALL

PCS/BAG

WGT/EA

Quantity

LB1000

3/4

I To II

3/4

1

2

10

0.18

LB1500

1

II To III

1

1 1/4

2

10

0.24

LB2000

7/8

I To II

7/8

1 1/8

1 3/4

10

0.19

LB2500

1-1/8

II To III

1 1/8

1 7/16

1 3/4

10

0.28

LB2750

1-1/8

II To III

1 1/8

1 7/16

1 1/2

10

0.5